Labels and Tags
Don't pay retail prices for your shipping labels. Buy your labels DIRECT from the manufacturer.
Horne Label & Printing is a custom label manufacturer that has been in business for 30 years. We make all standard shipping labels as well as custom design labels to fit your specific needs.
Need an odd size label? Maybe you want a special material or adhesive? That's our specialty. We offer custom labels made from Thermal Transfer, Direct Thermal, Polypropylene, Lumbertuff, GHS approved, Coated, Matte, Gloss, and Metallic Foils. We offer Permanent Adhesives, Removables and Hammerlock Adhesives. We do all types of labels including Sew-in Labels, Heat Seal Labels, Laser Sheets and Decorative Labels.
CUSTOM LABELS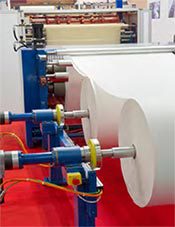 We are a custom label converters.
We can create any label to fit your needs. Custom sizes, colors, full color printing, facestocks and adhesives. Let us know about your special applications.
STOCK SHIPPING LABELS
Most popular THERMAL TRANSFER LABELS ROLLS All labels are perforated on 3″ core, 8″ finished OD, Wound out format. Available in these sizes:
3" X 2" – 3" X 5" – 4" X 2" – 4" X 2.5" – 4" X 3" – 4" X 4"
4" X 6" – 4" X 6.5" – 4" X 8" – 4" X 12" – 4" X 13" – 6" X 4"
Most Popular THERMAL TRANSFER LABELS FANFOLDED Labels
Stacking neatly, fanfolded labels are ideal for on-the-go applications.
4" X 4" – 4" X 6" – 4" X 6.5"
Most Popular DIRECT THERMAL LABELS ROLLS.
All labels are perforated on 3″ Core, 8″ finished OD – No Ribbon Required
4" X 3" – 4" X 4" – 4" X 6" – 4" X 6.5"